Very Merry CHRISTMAS by SICILIANDO
News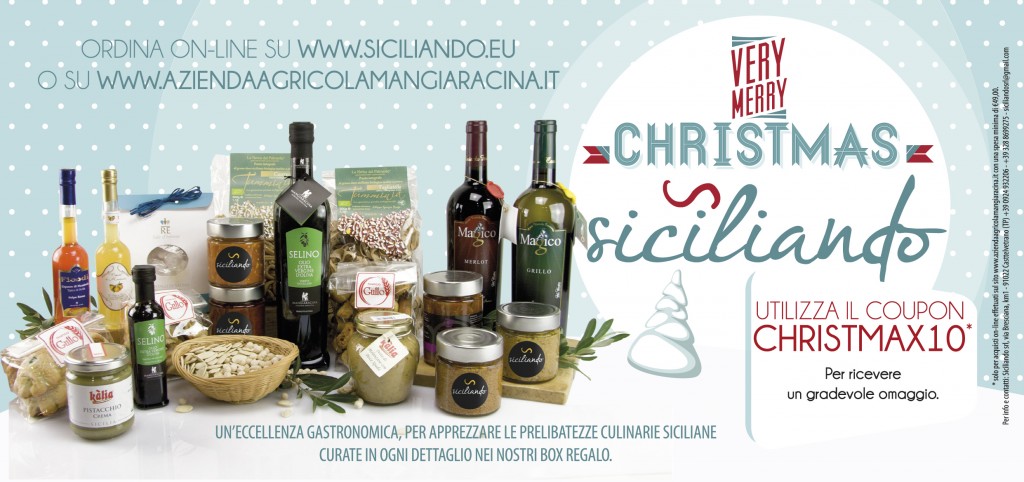 Today Siciliando is the ideal partner for your Christmas gifts.
Then order the basket Small, medium or large.
Discover the differences and the prices in our e-store.
don't forget to use the gift coupon: CHRISTMAX10 to receive as a gift our flavored extra virgin olive oil!
What to expect?
For orders over 5 Baskets please contact us for special terms of purchase.